Creating a thriving, healthy agriculture sector
Sustainable, practical, best practice health & wellness programs
TAILORED FOR THE AGRICULTURE SECTOR
Corporate Health Programs & Support
If you're serious about building a workplace that truly is a 'great place to work', health and wellness of your team is a critical component to get right.
We work with business in the agriculture sector and rural locations to understand you and your team's priorities – looking at productivity, engagement and culture and how these intersect with workplace health and wellbeing.
Our clients see their workforce culture improve, with employees empowered to make positive choices at work resulting in a happier, more productive workplace. Not to mention the advantages of a reduction in absenteeism and injury.
Our Principal Consultant, Louise O'Neill, is also an active business partner in her family farm, she understands the pressures and challenges of the farming lifestyle and of living in rural and regional locations. When you work with Farm Life Fitness, you get expertise and understanding.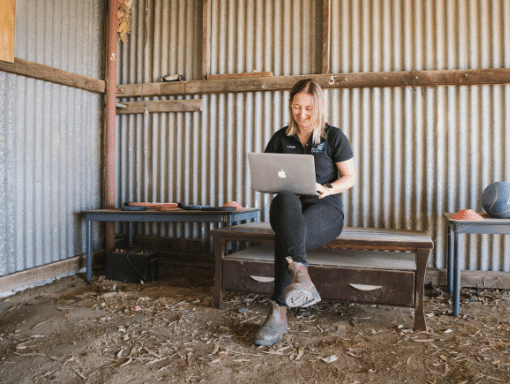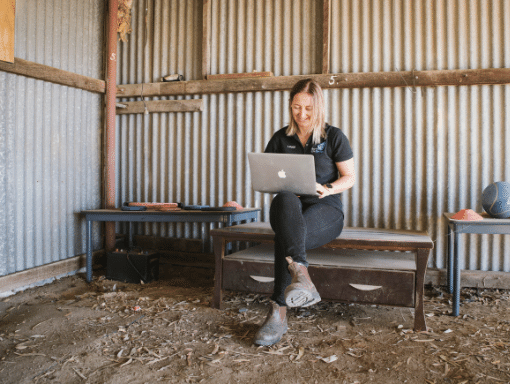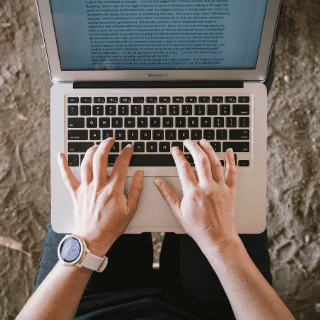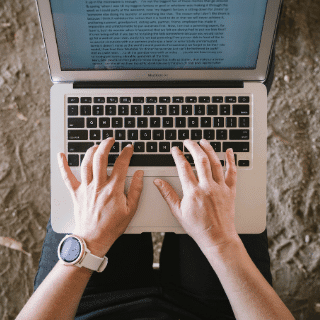 Are health and wellness strategies 'worth it'?
With an ROI of $2.30 for every dollar invested*, we think so.
*Price Waterhouse Coopers (2014), Creating a mentally healthy workforce – return on investment analysis
PROFESSIONAL, PRACTICAL ADVICE
Our Corporate Health Services
More than 'just' health and wellness programs, we offer clients the option of working with us to implement the strategies we devise together as well as to monitor and evaluate their impact. And we take into consideration the unique challenges often faced in the agriculture sector – ranging from work environments through to ingrained cultural attitudes and beliefs.
Research shows that the best ROI comes from not simply 'having a strategy' but when the company leadership is authentically involved in supporting its implementation – we work with you to achieve this.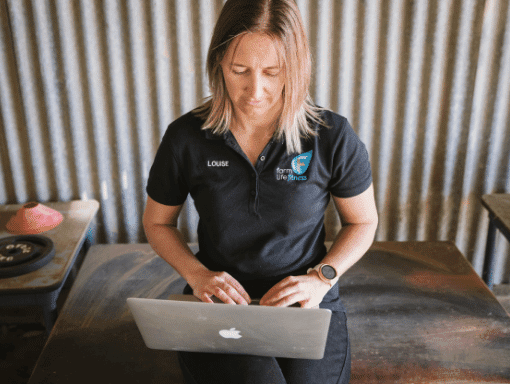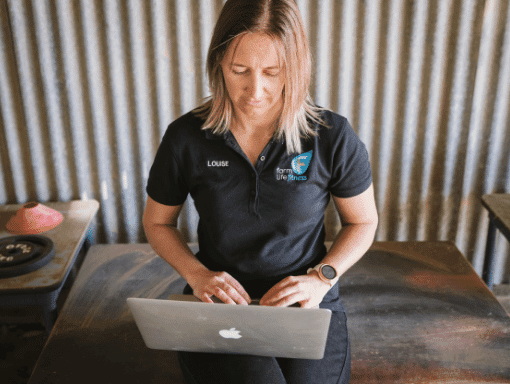 FIT-FOR-PURPOSE SOLUTIONS
We understand the agriculture sector
Our Principal Consultant, Louise O'Neill, brings both her health and wellness expertise, as well as her first-hand experience of being a farmer, taking an active role in the management of her family farm, Louise understands the health and wellbeing challenges of those working on farm, through to having strong relationships with those in supporting industries.
When you engage Louise and the team, you can feel confident that you're working with rural people who 'get it'. You won't see your business squeezed into a strategy really designed for a metro, office-based business. Instead, we work with you to understand the real practicalities of how you do business and where your team needs support.
Our Corporate Health Approach

Collaborative
We deeply connect with you and your team to understand your unique needs, aspirations and concerns.

Evidence Based
Our solutions reflect our broad knowledge-base, seeking cutting edge research to support effective behaviour change.

Practical
For change to be sustainable, the strategies need to be practical – we tailor solutions that are right for your context.
Connect & let's discuss your requirements